Portuguese companies are exceling in the new world of technical textiles where within every single sting there is more than it looks, and every fabric can have functional properties that can even be deemed as miraculous. From sportswear that enhances your performance when you exercise to jackets that let you know of a moving object if it is getting too close to you, smart clothing is getting closer to the consumer every single day.
In a company from northern Portugal, a shirt is manufactured with a high-performance fabric that allows the circulation of air with a very light and thin solution that is very comfortable with high breathability so it can manage the humidity of the body. Moreover, it also has anti-bacterial properties and a function to regulate the temperature through products in micro capsules that transform to the liquid state when the body temperature rises and go back to solid when it starts to get cold, helping to heat the body of the person wearing it. In companies with technical products, there is a specific sector devoted to research and development and around 10% of the volume of sales is channelled to invest in innovation. There is a lot of companies investing in this, from fashion to sports fabrics and it goes as far as protective clothing. Another company in the north of Portugal, interested in developing their technical abilities, has blankets capable of transforming body heat and light into infrared radiation to keep the body warm and keep track of the health state of the person who is using it. This just shows how much we can do when we combine textiles and technology.
According to the director of the Textile and Clothing Association, more than 70% of the materials and accessories that are going to be used in the near future of textile are yet to be invented. Technical textile is highly correlated with nanotechnology, material's engineering and a number of other areas related to science and technology. It is still very difficult to access the weight of this segment in the industry, as it is still considered the same as traditional textiles. However, it is estimated by experts that around 20% to 25% of the business volume of the sector is already related to high-tech products. It is also believed that this percentage is going to grow exponentially in the next year and by the end of the decade will rise to 30%. With this rise it gets closer to the average of the other industries advanced in this area, but it is still very far from the reality lived in northern Europe, where Finland has around 70% of its textile industry related to high technology materials.
With the information available in the Institute of National Statistics, technical textiles are worth 600 million euros which adds up to 10% of the business value in this sector. For the strategic plan for industries in 2020, this kind of textiles are seen as a great opportunity of growth and development. This is justified by the fact that the exports of technical textiles have risen by 10,8% last year.
The main focus is on the fabrics, but the truth is that the manufacture of a product is equally important. Technical materials are very special and need people with the expertise and abilities to work with them and bring the fabric to a final product. There are companies in Portugal also, such as ours, who are specializing in this field and can provide a manufacturing quality that is aligned with the technical materials.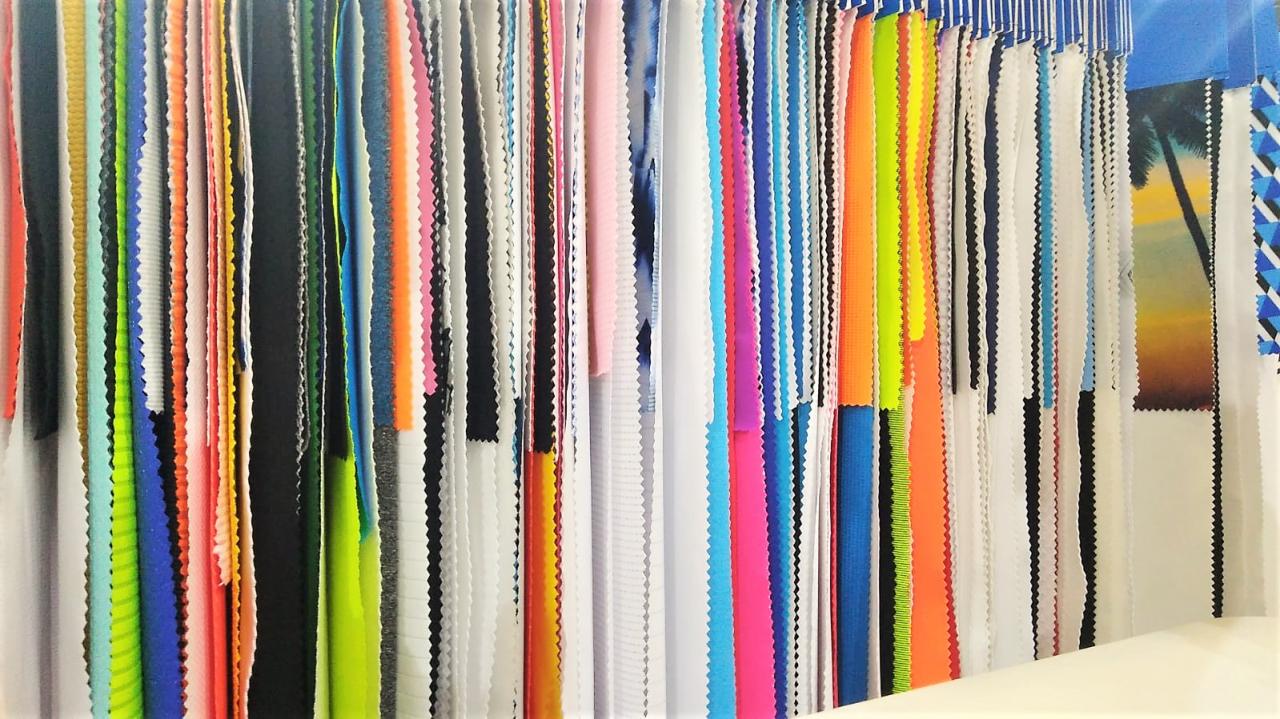 by Filipa Marinho