When purchasing new clothes, one of the major concerns is how to handle it from that moment on. How should you wash it? How to dry it? Can you iron it? What machine program shall you use?
Besides, if you are developing your collection, you would want to give out your consumers the most accurate information. Am I right?
All this information is usually written down on the care label. The problem is, most of the time you don't really understand those symbols. Well, worry no more! We are here to help you out.
The Basics
There are 5 major categories that agglomerate all the care symbols. And within those you have some subcategories that you will find below.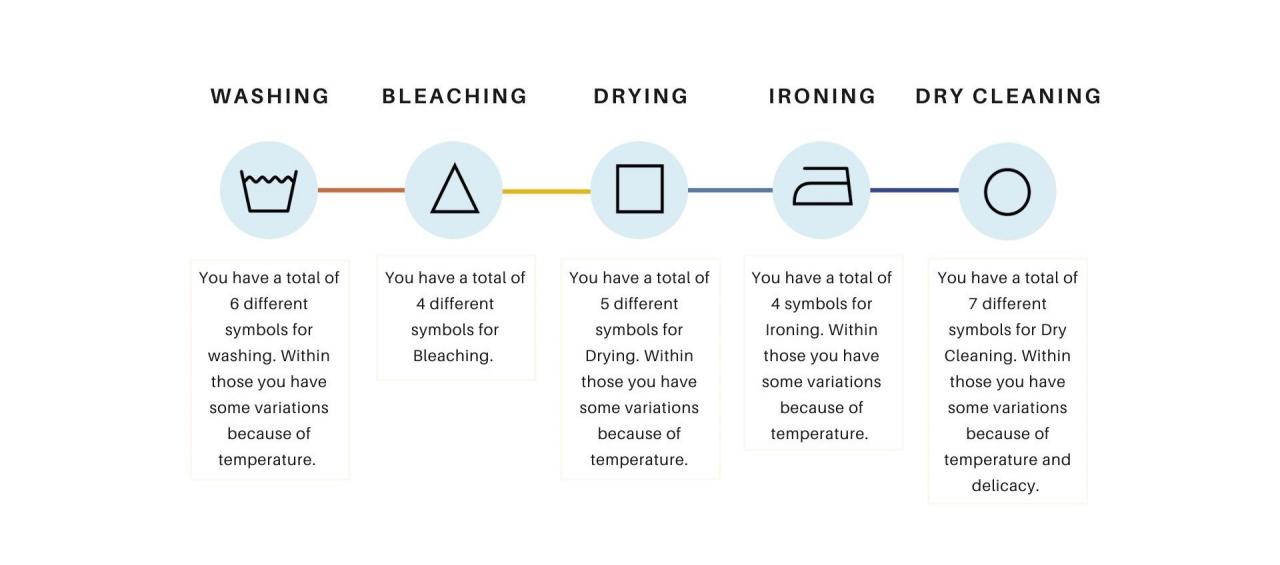 The Washing Symbols
There are multiple variations of washing symbols. Long story short, you need to be aware of 5.
Look out for temperature as it might be represented in two different ways.
The Bleaching Symbols
You have 4 major symbols you should look into.

The Drying Symbols
Ultimately, there are 5 symbols that you should be aware of. The Drying category has a couple more variations, but they are not very common.
The Ironing Symbols
When it comes to Ironing, you only need to pay attention to 3 symbols. Here, the temperature is represented like on the Washing Symbols, with dots inside the little iron.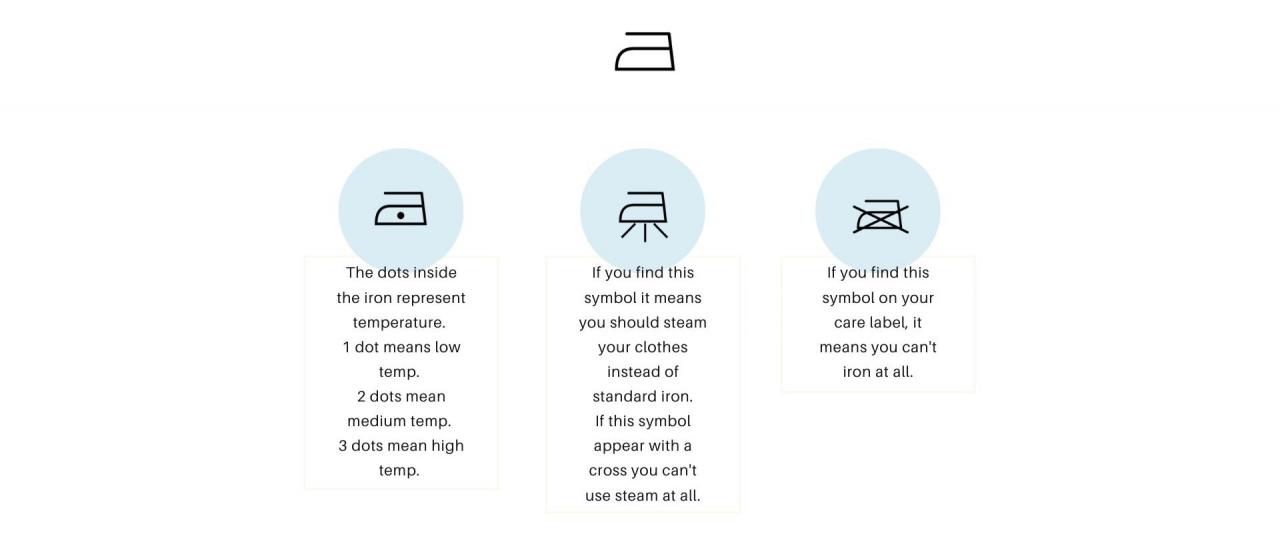 The Dry Cleaning Symbols
This category is probably the one that fewer people understand. Because the truth is, if you want to dry-clean your clothes, you won't be doing it at home.
Still, there are some symbols we should be aware of. And if you are planning something different for your collection, you might want to take a look.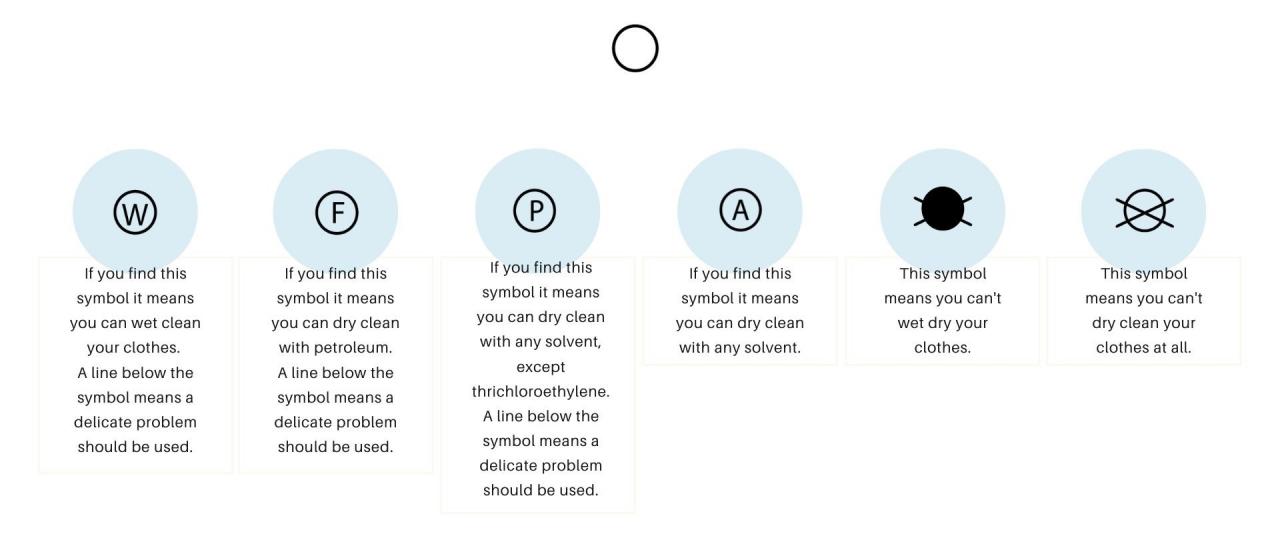 In the end, Washing Symbols and Labels are a huge thing, either you are a user or a seller.
If you are a user and want to increase your garments' life, you should really pay attention to the instructions on the label. Isn't it a shame when you buy that special piece, and it gets longer or smaller after its first wash?
And if you are a seller, it is even more important to know what you are putting out there. If you care about your costumers, you should do your homework and not only understand, but also point out what symbols you will be using on your labels.
We truly hope we've helped!
by Cláudia Noversa