While facing major societal shifts and ever-changing trends, brands are challenged to come up with fresh ways of incorporating colors, fabrics and presenting innovative ideas as each new season approaches.
This mindset asks for businesses to go the extra mile for shoppers, who, in 2020, are a challenging mix of "Localvists, Texters, Mood Boosters, Spacemakers, Activists and more" (WGSN, 2020).
Still, amid the recent spread of the coronavirus, we felt compelled to include this brief note on the international anxieties about the disease, as many fashion events are being pushed back. Organizations across the globe have decided to postpone a series of meetings originally scheduled for this time period, where we would get even more trends' forecasts. We understand the current context makes it extremely difficult to create, manufacture and market collections, and poses challenges for us all.
For now, in this article, we are highlighting and breaking down what trends will be buzzing worldwide, from 2020 to 2022. Gather some ideas below and inspire yourself.
A rich narrative of colors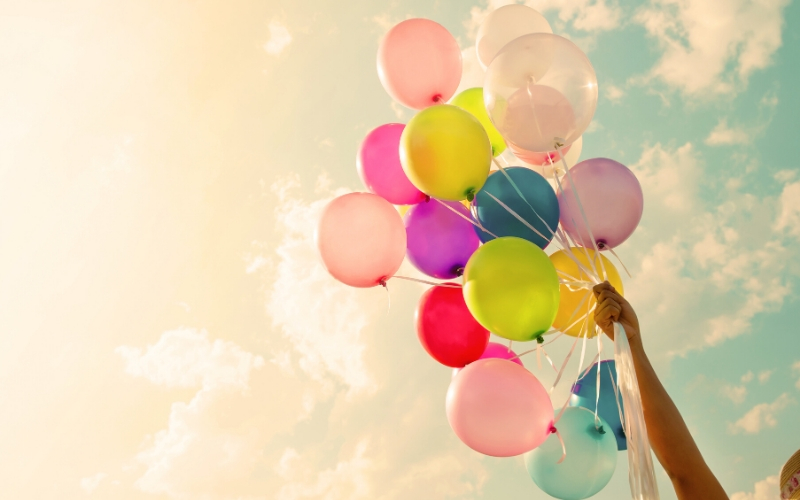 Color forecasting guides your color planning to find the most balanced palettes through a suggestion of key directives.
Fast-forwarding to the next season, experts at Peclers Paris are untangling new consumer trends and identifying areas of aesthetic expression, where color groups make us travel through different universes. Their Colors Trend Book FW 2021-22 show how "scrambled shades take over from tonal and monochromatic gradations and color blocking".
For the next Fall/Winter season, they explain that the "very light and very dark tones articulate all of their nuances." The consulting agency for fashion trends and lifestyles adds that "pale tones and precious hues dramatized by majestic blacks evoke luxury in its subtlest form".
In collaboration with Coloro, WGSN has also released their five Key Colors for A/W 21/22, which communicates a variety of moods – calming, comforting, contemplative, and energizing. These are tones with a strong presence, ranging from the natural and authentic to the digital and saturated.
As for Spring/Summer 2022, ISPO's Textrends Core color palette falls under the overall inspiration of the "rehumanizing mood". The main goal here is to be creative as well as encouraging brands to "mix 'n' match the season's color offering with existing bestselling seasonal tones."
The tradeshow is absolutely the starting point for this new season, which will display a series of colors, "Mega Trends" and textile trends at ISPO Textrends Outdoor and ISPO Shanghai. Bearing in mind luminous and brilliant hues, its advice is to "play with tones as accents or solids, working with trims and unique yarn-dyed effects." Cool, bold and neon, metallic, exotic and vibrant tones are part of ISPO's color predictions.
Variety and inclusivity in beachwear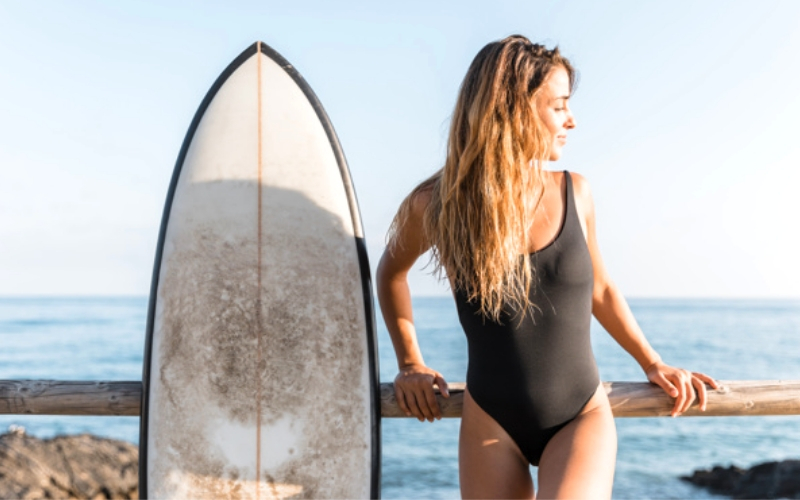 Diversity, comfort and active lifestyles are among the macro shifts shaping the US beachwear market, according to a recent report by retail analytics firm Edited. For the most part, this segment is color and design-driven, so, regarding Spring/Summer trends for 2021, MarediModa has predicted the following trend forecasting.
"Consumers are opting for savvy, humorous and playful concepts", from ultra-matte to soft sheen materials that mixes 1960s, '70s and '90s nostalgia (Fashion Trendsetter, 2019). A focus on genderless fashion with silhouettes ranging from basic tank tops, tank swimsuits and halter suits to boxers, vests and Ts, for instance.
Shoppers are also paying closer attention to active swimwear – that's not to say that consumers have tossed fashion out the window in favor of comfort.
Another huge trend is size inclusivity, because, when it comes to beachwear, one size does not fit all. Diversity in fashion has been a trend for the past couple of seasons and it's still going stronger by the day. In general, it focuses on the variety of issues from inclusivity about different body types, to equality, LGTB, and ethnic heritages.
Today, many mass-market retailers are already trying to ease sizing woes by adding more fits to their assortment – in many cases, self-acceptance and empowerment movements are now proudly displayed online.

Figure-hugging activewear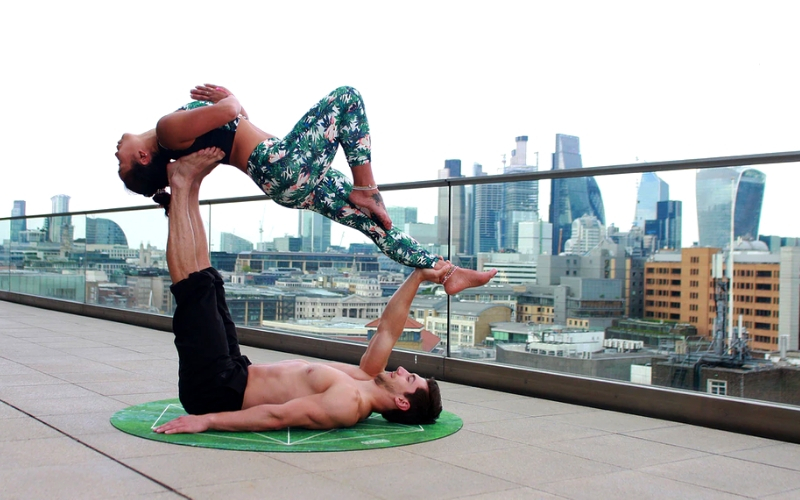 Multifunctional, practical and innovative apparel prioritizing performance and utility. In short, this is what activewear means today. As the lines between working out and going out are blurring, activewear has evolved into balancing functionality with fashion (F-trend, 2020). In a report released by global fashion search platform Lyst, we have found that consumers are looking to flattering, figure-hugging leggings to work out.
In Lyst's study, the demand for one-piece workout bodysuits and leotards grew. Plus, yoga has surged in popularity over the past two years, and the rise in Namaste culture has resulted in an increase in platform sales related to the practice.
Following the "inclusivity" element described above, activewear is also discarding old stereotypes involving body image. As women today are redefining what sport means, more and more sportswear brands are taking a step forward into reimaging their size range. As these highly polarized consumers are on the rise it, one key takeaway is, thus, offering personalized sizes and fit. (F-trend, 2020).

Technology and nature come together
Technology and nature collide in 2021-22's outdoor trends. Outdoor and sport apparel brands may be all about cutting edge technology, but it all comes back to nature (Sourcing Journal, 2020). Sustainability efforts remain a focus for many brands, with advances in eco-friendly materials taking center stage.
As consumer concerns about climate change continue to grow, eco-conscious activewear has also become a key search driver, according to Lyst's study. And brands are increasingly using materials such as PET (recycled plastic bottles), regenerated nylon, plastic waste or other recycled polyesters to offset the use of spandex, nylon and virgin polyester.
Besides state-of-the-art technology in manufacturing and high-tech design, we are, more than ever, looking into immersive, virtual-reality-powered experiences in stores and showrooms, or even Instagram-worthy settings that encourage shoppers to engage. That's right: as millennials and Genz consumers are more like demanding the conscious fashion, and polarized for a social cause, brands need to come up with the highly personalized options like these (F-trend, 2020).
In a time of indoor activities, this generation of consumers prefer home gym, fitness trackers, smart band-aids, and so on. Thanks to technology, "we are living in an era of food-delivery apps, live-streaming, online shopping, binge-watching, and work-from-home flexibility" (F-trend, 2020). Besides investing in digitally curated experiences, "brands need to work on indoor activewear where fabrics could provide you the possibility to allow fresh air and breathable and damp drying tech".

Extra comfort and style in underwear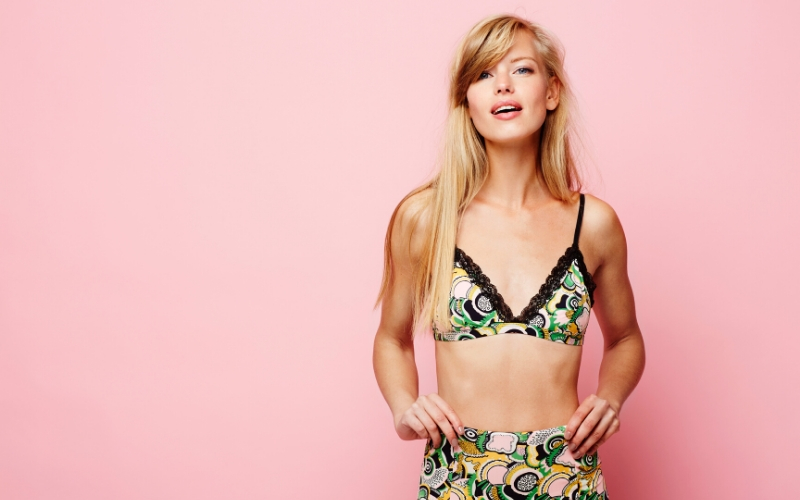 As the lingerie industry keeps shifting too, one current concern is how women and their bodies are represented. We are, in fact, facing a revolution, where brands have a way to go to resonate with what today's consumers want. We believe labels have a key role in offering such solutions that combine women's varied desires and body shapes, in all their singular beauty.
Though bralettes have been an innovative trend, they are not able to satisfy all bustlines. For these women who prefer support, it is essential to return to a structured design. As a result, "the lingerie industry needs to move further into this creative terrain to satisfy all women" (The Lingerie Place, 2019).
On the other hand, when it comes to men's fabric choices and options, it can actually be quite daunting for some brands. Increasing concerns regarding the fabric used for manufacturing underwear is one of the major factors driving the market. Millennials are driving the demand in the men's underwear market as they are more receptive to new and different products than other generations. High demand for new and innovative products in terms of color, fabric, print, and style among millennials is creating opportunities for the manufactures.
While we spend years curating the perfect wardrobe, we often overlook our underwear drawer. Truth be told,
underwear is sometimes neglected as a low-purchase apparel category. We believe this happens especially because consumers frequently encounter problems with pilling, poor-fitting innerwear and items that ultimately keep stretching out.
Despite that, its production processes can be deceivingly complicated. It goes without saying, creating a product is not an overnight thing – it takes time, testing and several rounds of fit samples. The quality of the intimate wear is a combination of design, materials and specific requirements for a certain target market (Dibyendu Bikash Datta & Bikas Agrawal, 2018).
Today there are various machines used in making these pieces of innerwear. Technologically advanced machines have improved and eased the production process of intimate apparel. Machineries have not only increased production and quality but have offered people the most comfortable and innovative pieces of innerwear.
Style is very individual, but comfort really depends on the materials we use. Finally, as consumers become more conscious of what they wear, their mindsets start to change, turning them keener to find high-quality and more comfortable underwear every time they shop for undergarment. In the end, we all know feeling good comes from the inside out!

Overall redefinition
The fashion industry keeps reshaping itself. This 360º turn means a redefinition of materials, of how they're made, of how they find their way into modern design as well as how they are purchased by shoppers worldwide.
Whereas perfection was prized in years past, now there is appeal in imperfections in the material or the aesthetic, especially those created from repurposed materials.
Textiles have taken cues from the market's current state and consumer shifts, contributing to emerging trends that will define trends in the 2021-22 season.
The new decade sure has a lot on its plate. In your opinion, what are the main trends not to miss?